Welcome to the Missouri Sheriffs' Association Online Learning Management System. (LMS)
Click HERE for answers to frequent POST CLEE questions.
Here is a list of the required fields during the registration process.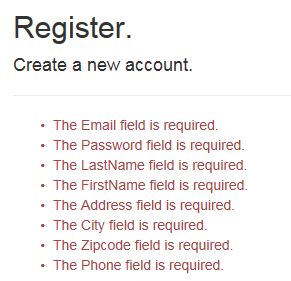 Licensed peace officers MUST enter their peace officer license number issued to them by POST. Click here to lookup your number. Enter the ORI of the agency you work for and locate your name on the list. If you are not currently employed by an agency, you will need to contact POST at the Missouri Department of Public Safety and request your POST License number.
Employees of agencies who are contracted with the Missouri Sheriffs' Association to provide CLEE training through the MSA Learning Management System at no charge to the employee, may need to contact their agencies designated LMS Agency Administrator to ensure they are added to the agencies employee roster.
Once you have logged in, most of your navigation will be done from the My Learning tab. That is where you will search and enroll in courses. It is also where you take courses, as well as view and print your certificates. This page will let you know what course you have completed, what courses you are currently enrolled in, and your progress in the enrolled courses. There is also a feature that tracks your training hours in each of the POST mandated areas.
Click HERE to Register for an account.