Welcome to the Missouri Sheriffs' Association Online Learning Management System. (LMS)
Click HERE for answers to frequent POST CLEE questions.
This system is completely new and no user accounts have been copied over from the older system. You must register for an account in this system. After registering, you will receive a confirmation email asking you to confirm your email and to activate your account. Once that is complete, you will be able to login. There is no cost for any of the course at this time. You may enroll and take any or all of the courses you like.
Here is a list of the required fields during the registration process.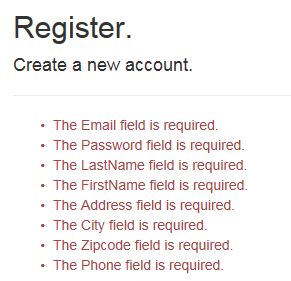 Licensed peace officers MUST enter their peace officer license number issued to them by POST. Click here to lookup your number. You will need to know the ORI of the agency you work for.
Non-licensed individuals registering for an account should leave the POST license number field blank.
Once you have logged in, most of your navigation will be done from the My Learning tab. That is where you will search and enroll in courses. It is also where you take courses, as well as view and print your certificates. This page will let you know what course you have completed, what courses you are currently enrolled in, and your progress in the enrolled courses. There is also a feature that tracks your training hours in each of the POST mandated areas.
Click HERE to Register for an account.
---